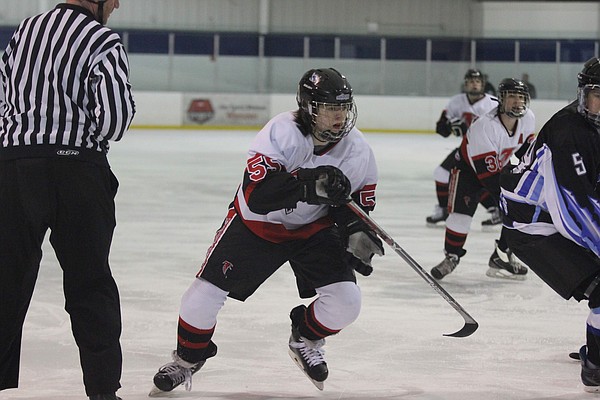 Wednesday, December 5, 2018
The Warhawk Varsity Ice Hockey team crushed the Centreville / Fairfax Wildcats 11-1 Friday night. After a slow and scoreless first period, forward Keegan Sweeney opened up the scoring early in the second period with his first of 3 goals and 1 assist. The Warhawks would continue to pelt the Wildcat net with 4 additional goals in the second period and 6 in the third period. In addition to Sweeney's hat trick, goals were scored by Luke Pohlman (2), Michael Crespy, Jack Hunter, Jeff Hunter, Nick Willey, Zach Helfant, and TJ Ezzard. Assists came from Justin Machovina (2), Matt Hetherington (2), Preston Cain, Tom Hetherington, Sammy Thompson and Leo Steiner. The Warhawk defense held the Wildcats to only 5 shots.
The Warhawks face the McLean Highlanders Friday, Dec. 7 at 9:40 p.m. at Reston Skatequest.