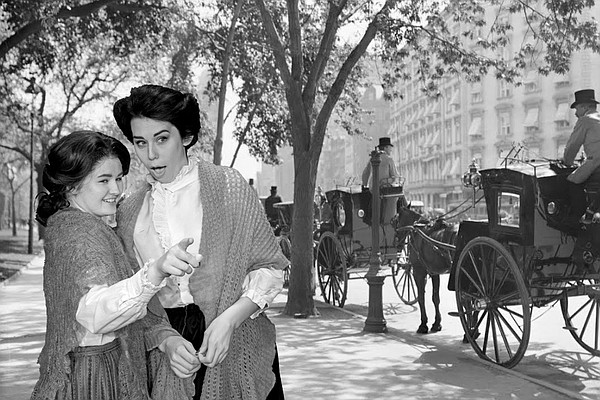 Sunday, December 1, 2019
"Providence Players at the holiday season wants to give its audience a unique experience. We want to bring them humor, joy, holiday themes, family friendly shows and entertain them," said Beth Whitehead, director, "The Gift of the Magi."
"We found a lovely rendition which we know will give our audiences joy and entertain," added Whitehead. The live play "The Gift of the Magi" is based upon the O. Henry classic short story about a young married couple desperately in love with each other and very poor. The theater adaptation is by Jon Jory.

The play remains the warm tale of the young couple's efforts to show how much they love one another, including their desire to buy each other proper gifts for the Holidays. Finding the perfect gifts for one another involves some unexpected costs.
The Providence Players production of "The Gift of the Magi" takes in New York City at the turn of the 1900s. The production also includes holiday singing from a wonderful ensemble of actors," noted Whitehead.

For the "Magi" story, "the challenge is how to take a very simple classic story adapted for the stage and make it come alive. It's a creative process which brings a live theatre experience for audiences and shares a great story," said Whitehead. Adding to the production's impact, some audience members may be seated on onstage, just a few feet from the 14 actors in the show.
Jessica Singley plays the young wife Della. "She wants nothing more than to find the perfect Christmas gift for her husband Jim." Inviting audiences to the "Magi" production Sinagley added, "this production embodies the most wonderful parts of the holiday season. It's heartwarming, it's charming, and it's a beautiful love story."
Robey Manno portrays Madame Vadvaskaya. "My character is a shop owner trying to make a living in the hair business. She is a colorful performer and will be a hoot to portray." For Emily-Grace Rowson, who plays Della's sister Dot, "The Gift of Magi" is "classic and wholesome, yet witty and complex."
"We have partnered with 'The Young Hearts,' a very special group of teens, to fundraise for those dear to us; those living with cancer," noted Whitehead. Half of all net proceeds from the "The Magi" production will be donated to Young Hearts Foundation mission.
Where and When
Providence Players present "Gift of the Magi" at the James Lee Community Center Theatre, 2855 Annandale Road, Falls Church. Performances: Dec. 6 to 15, 2019. Thursday, Friday and Saturday at 7:30 p.m. with Sat & Sun 2 p.m. Matinees on Dec. 7, 8, 14 & 15, 2019. Tickets: All Tickets general admission: $18. Call 703-425-6782 or visit www.providenceplayers.org. Note: "The Gift of the Magi" performances will benefit the work of The Young Hearts Foundation, a group of teens who raise funds to battle blood cancers and other diseases that affect children. Half of all net proceeds from this production will be donated to Young Hearts Foundation.