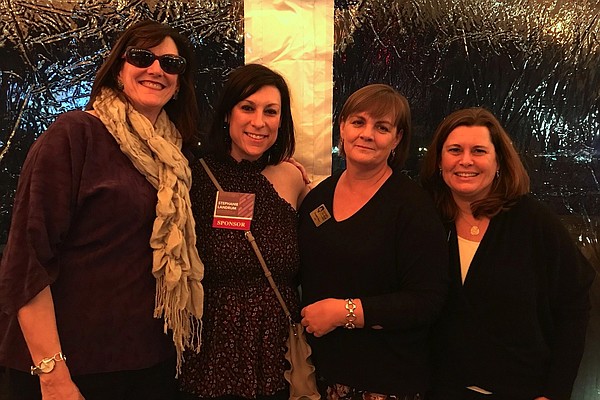 Tuesday, January 22, 2019
The Alexandria Chamber of Commerce officially welcomed Charlotte Hall as its 2019 board chair Jan. 11 at the "Rockin' on the Rivah" celebration at the Old Dominion Boat Club.
Hall, formerly of the Potomac Riverboat Company, outlined her goals for the coming year, which include strengthening the relationship between small neighborhood business associations and large businesses, and supporting important business issues before City Council.
"We have come a long way," Hall told the crowd. "To all the developers here tonight, thank you for your patience and your persistence in putting up with all of us."
Hall noted the importance of volunteers in the business community, signaling out the Del Ray Business Association as an example in her remarks.
"While the Chamber is the anchor of the business community, we need our neighborhood business associations," Hall said. "We need to continue working together in a positive and productive manner."
Hall succeeds Gin Kinneman, owner of Kinneman Insurance, as board chair. See www.alexchamber.com.