Thursday, October 21, 2021
"The Virginia Chamber Orchestra (VCO) has been tracking the fantastic development of Tysons for years, and to actually be opening our 51st season in the wonderful Capital One Hall is a dream come true," said Doug Lovejoy, Virginia Chamber Orchestra board president.
"From the VCO's first ensemble concert in Tysons at 1st Stage Theater on the opening day of the Silver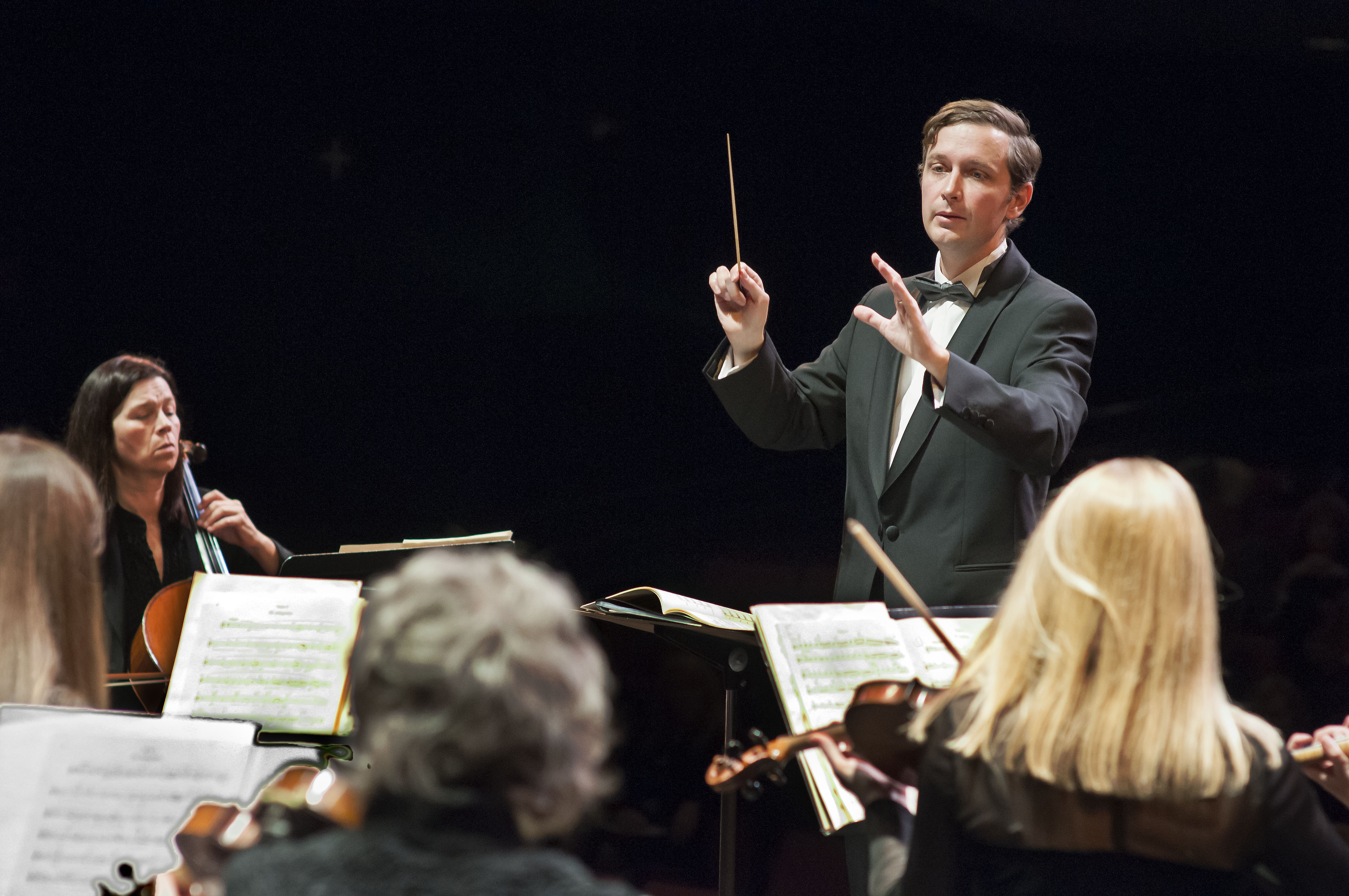 David Grandis conducting Virginia Chamber Orchestra.  Line to our debut at Capital One Hall on Oct. 23, this has been a wonderful, wild ride for our orchestra, our patrons and the Fairfax community," added Lovejoy.  "The Virginia Chamber Orchestra has had a singular, all-encompassing goal to establish a presence at an outstanding concert hall in Tysons, and opening at the Capital One Hall fulfills our wildest expectations."
The Virginia Chamber Orchestra concert will be under the baton of Music Director David Grandis. VCO Maestro Grandis was recently awarded an International Conducting prize. Grandis is also Director of Orchestras at the College of William and Mary. Grandis will take patrons on a tour of the Mediterranean in a light and refreshing chamber concert with a program to include Mendelssohn's Symphony No. 4, "Italian," Rossini's Overture to "L'italiana in Algeri" ("The Italian Girl in Algiers"), and Fauré's "Pavane."
As a special guest soloist performer, stellar classical pianist Brian Ganz, will be featured. He will perform Mozart's Piano Concerto No. 23 in A major, K. 488. Ganz is recognized as one of the leading pianists of his generation. Ganz is on the piano faculty of St. Mary's College of Maryland, where he is artist-in-residence. He is also a member of the piano faculty of the Peabody Conservatory. This will be his third appearance as soloist with the Virginia Chamber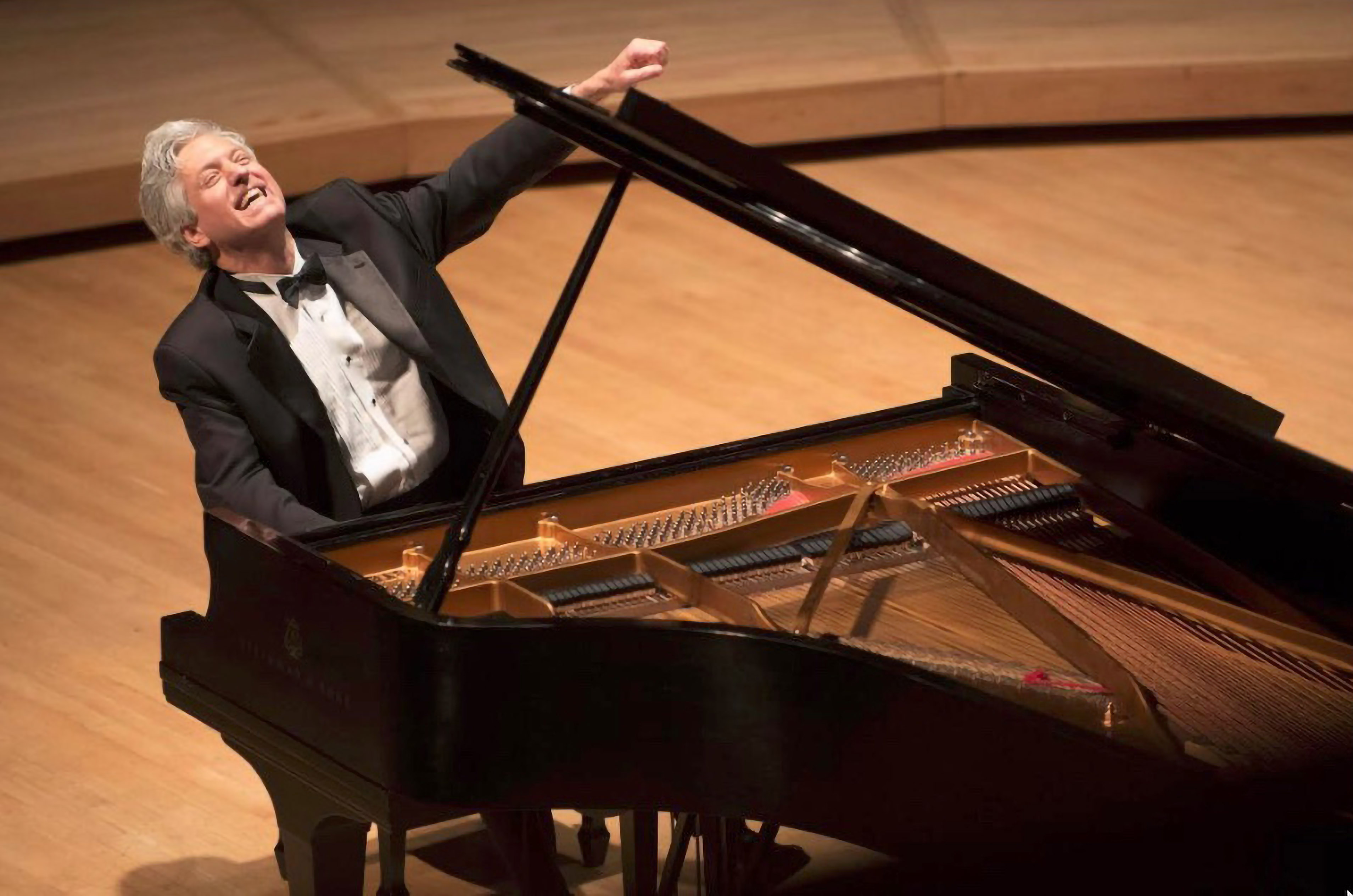 Brian Ganz who will perform with the Virginia Chamber Orchestra at Capital One Hall on Oct. 23, 2021 Orchestra. 
"No matter what the circumstances of our lives, great music is there to lift us into a healing realm of beauty and poetry and story." Ganz has written. 
Join the Virginia Chamber Orchestra to celebrate its 50th season presenting outstanding music with its debut at Capital One Hall in Tysons. The Capital One Hall concert comes not long after the VCO showcased its musicians and programs in creative and exciting ensemble presentations outdoors in the magnificence of the Meadowlark Botanical Gardens in Vienna, Virginia.
Where and When: Virginia Chamber Orchestra 50th Anniversary concert at Capital One Hall, 7750 Capital One Tower Road, Tysons, VA on  Oct 23, 2021 at 8 p.m. Tickets $40 -$50.  For tickets go to www.virginiachamberorchestra.org. There is also a separate Gala and dinner on October 23 starting at 6 p.m. For details go to  www.virginiachamberorchestra.org.  
Health Note: All attendees, regardless of age or vaccination status, must wear protective masks while inside Capital One Hall except when actively eating or drinking. Protective masks will be available upon request at entrance. Until further notice, all event attendees regardless of age prior to attending an event at Capital One Hall must provide proof of full vaccination, the last dose of which was administered at least 14 days prior to entering Capital One Hall, or a COVID-19 negative test approved by the CDC taken no more than 48 hours before entering Capital One Hall. Proof of vaccination can be your physical vaccine card or a photo of your card. The name on the card must match the name on your photo ID. All event attendees will enter through a magnetometer that will administer a temperature check. Entry requirements subject to change.