Thursday, October 20, 2022
Transurban, operator of the 495, 95 and 395 Express Lanes, and Community Partners Promote Child Passenger Safety.
Transurban, Safe Kids Fairfax County and State Farm Agent Kenya Z. Knight hosted a free child passenger seat safety check and donation event on October 6 in southern Fairfax County at the Gum Springs Community Center.
The 495/95/395 Express Lanes operator donated 100 infant-to-toddler car seats to offer to local families from communities including Mt. Vernon, Hybla Valley, Fort Hunt and Groveton.
Visiting families who did not have a car seat, or one suitable for their child, were eligible to drive away with a new, free and safe seat professionally installed by a certified child passenger safety technician.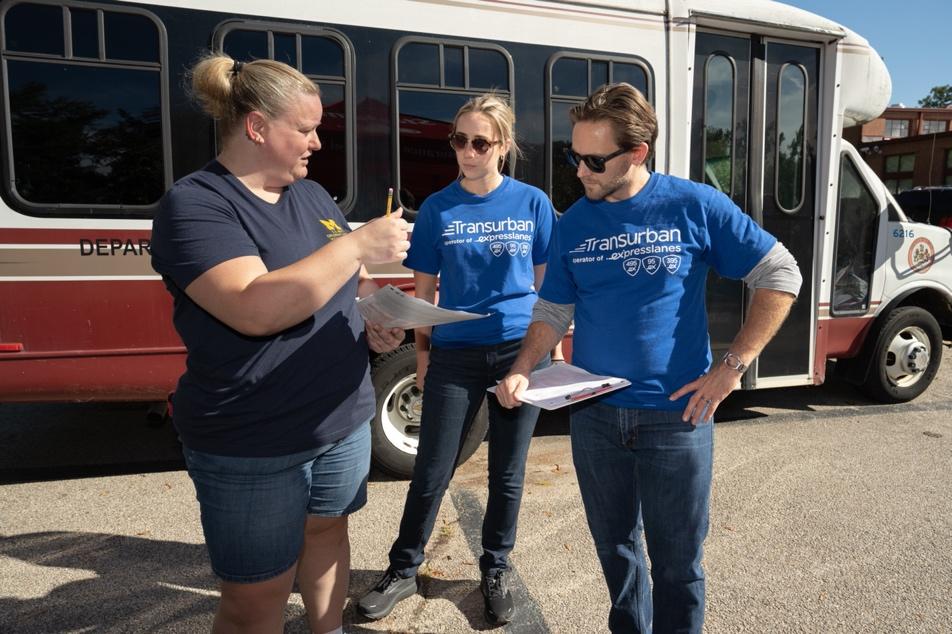 Safe Kids Fairfax County, members of its network of technicians, and State Farm Agent Kenya Z. Knight also inspected and adjusted dozens of families' existing car and booster seats. Nearly half of car and booster seats are used incorrectly, according to the National Highway Traffic Safety Administration.
"We appreciate Transurban's investment in child passenger safety, adding to our common goal of keeping our kids safe," said Linda Watkins, Safe Kids Fairfax County Coalition Coordinator. "With Transurban's and State Farm's generous contributions, we are supporting our communities with awareness, education, and tangible change."
"Working together to improve road safety to strengthen the communities we serve is core to Transurban's mission," said Amanda Baxter, senior vice president, of Virginia market and operations at Transurban North America. "We're honored we can support our neighbors with free car seats to protect children on the road."