Wednesday, August 30, 2023
On Saturday, Aug. 26, Fairfax County's Department of Public Safety Communications, also known as 9-1-1, held its first Public Safety Day Open House.
Fairfax County 9-1-1 is Virginia's largest public safety answering point and is recognized nationally for its public safety telecommunications services, training, technology, and policies and procedures. The employees of 9-1-1 are considered the First of the First Responders. The tagline of the department is "Fairfax County 9-1-1...always there...always ready...24/7/365." 
Scott Brillman is the new director of the county's Department of Public Safety Communications. He surveyed the many families enjoying the event. Alongside the many first responders were police cruisers, motorcycles, fire trucks and other vehicles.
Officers and therapy dog handlers introduced their K9 partners to adults and children. Volunteers walked adoptable dogs from the Fairfax County Animal Shelter through the crowds.
Parents, children, and adolescents listened and learned how to prevent, prepare for, respond to, and recover from emergencies. Individuals and families signed up for tours through the McConnell Public Safety and Transportation Operations Center to learn more.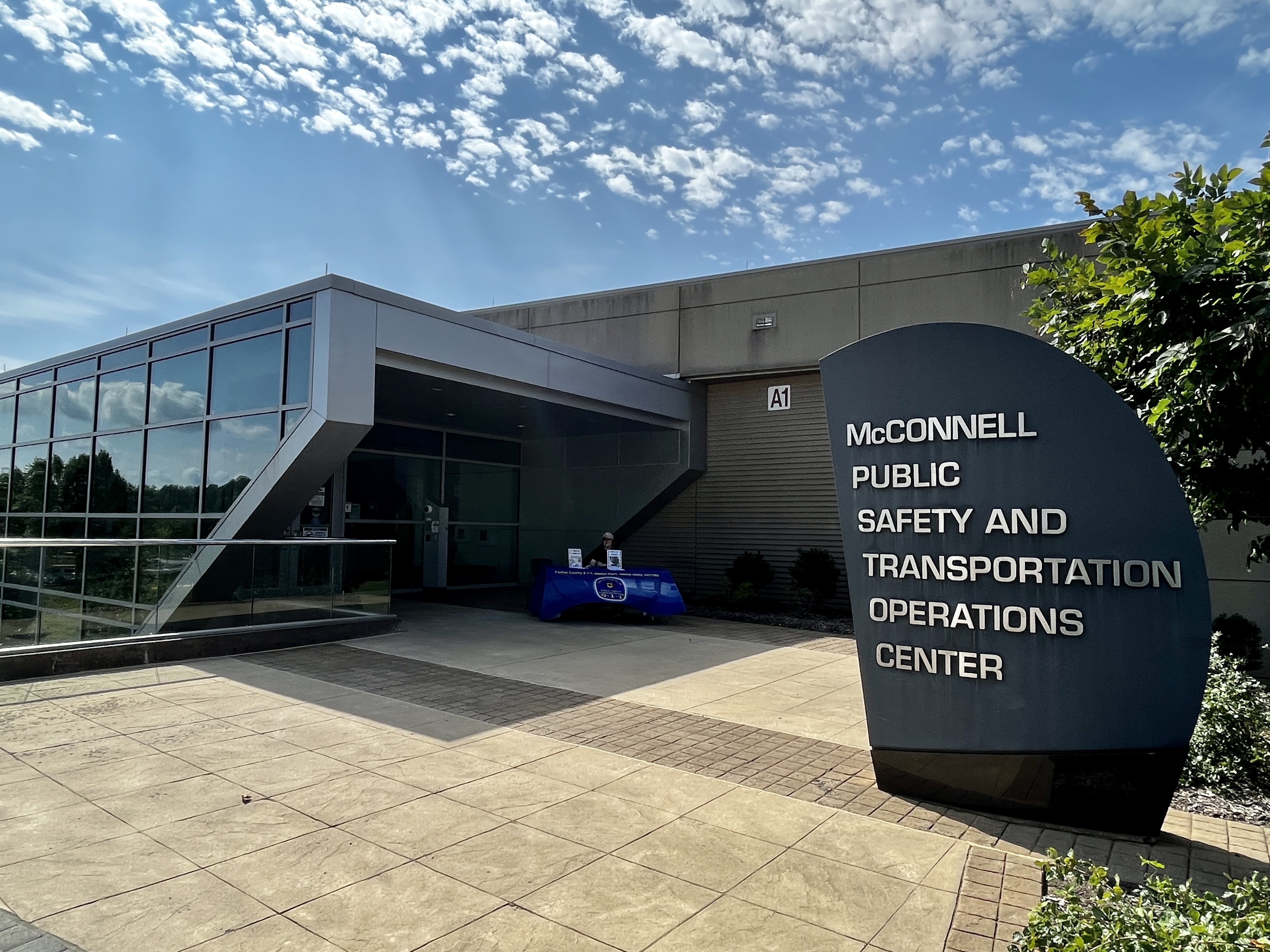 Asked what he thought of the inaugural event, Brillman said, "I love that your family gets to meet our family at 9-1-1. It's a special treat, and we will do this more often."
Fairfax County Fire and Rescue, Fairfax County Police and Animal Protection Police, Fairfax County Department of Emergency Management and Security, Fairfax County Sheriff's Office, Fairfax County Animal Shelter, Virginia State Police, Virginia Department of Transportation, United States Park Police, and others were among those who participated in the event.
To download a copy of the community Emergency Response Guide and templates, visit 
Fairfax County Community Emergency Response Guide - cerg final jan 30 final.pdf. https://tinyurl.com/bdfhtrb6
Email the Fairfax County Office of Emergency Management to learn about preparedness presentations at oem-outreach@fairfaxcounty.gov