Wednesday, September 13, 2023
Fairfax County is the high-tech corridor along the Metro Silver Line and the ten-story perch of a village green that soars above the street on top of Capital One Hall in Tysons, connected to the Watermark Hotel. Fairfax County is also home to the Federal period villa, a 19th-century gem built for Thomson Francis Mason, grandson of George Mason IV, who authored the Virginia Declaration of Rights.
Fairfax County offers these destinations, along with cycling trails opened in the dark, illuminated by headlights, and zip lines where one can explore the trees from a new perspective.
We asked each of our nine jurisdictional district supervisors and the chairman at large to tell us about their favorite off-the-beaten-path spots in their communities.
Whether you're new to the county, have moved to a different district, or have lived here for years, why not try some of their recommended faves for a morning or afternoon outing?
Discover what's in Fairfax County's backyards and call its 406 square miles home.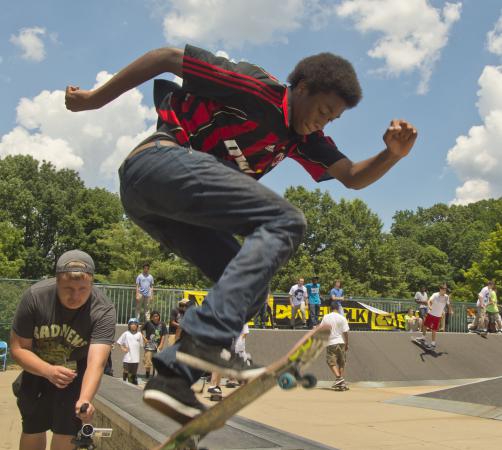 James R. Walkinshaw, Braddock District
* Howrey Field Park is home to three baseball fields, each dedicated to two of the six "Soldiers of Howrey Field" killed there on June 1, 1967. Tragically, a bolt of lightning struck a light pole they had erected to help prepare for the upcoming Little League season. The park is also home to a small memorial and flagpole dedicated to the soldiers. Each year, beginning in 2021, the Board of Supervisors has recognized June 1 as "Soldiers of Howrey Field Day" in Fairfax County.
* Wakefield Skate Park provides an opportunity for people of all ages and abilities to enjoy skateboarding, inline skating, and BMXing on freestyle and competition courses. There are bank ramps, a 4-foot quarter pipe, a pyramid, grind rails, and more. Our son loves to ride his balance bike up and down the ramps alongside the other young and not-so-young skaters and BMXers. It's a great atmosphere and a wonderful amenity for the community. 
* Bunnyman Brewing, born from Fairfax County's most famous urban legend, is now Fairfax County's best craft brewery, serving up innovative, creative, and quality brews. Two retired Fairfax County firefighters founded Bunnyman, which has become Burke's favorite community gathering place. 5583 Guinea Rd, Fairfax, opening soon at the Lorton Workhouse Arts Center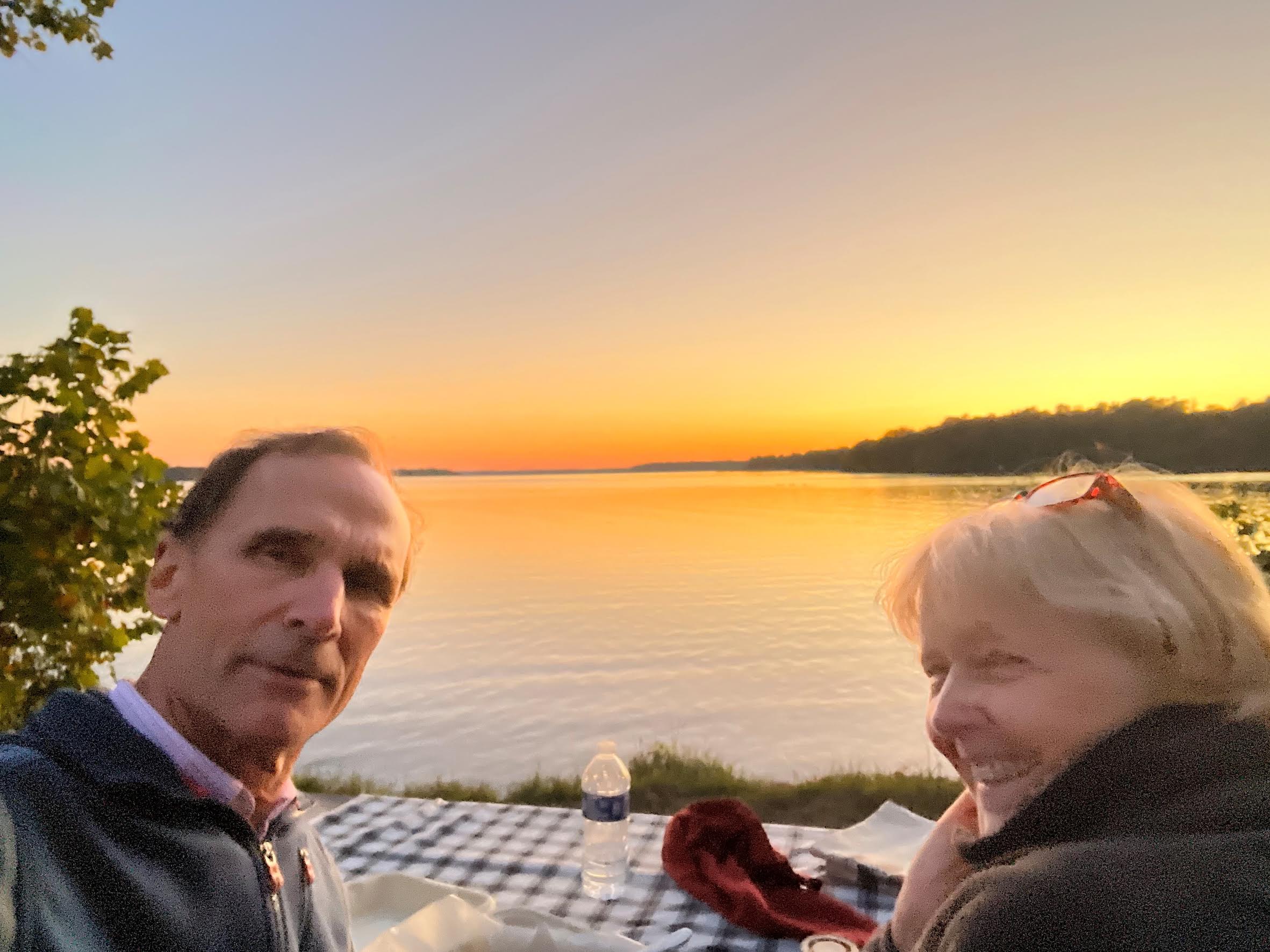 Daniel G. Storck, Mount Vernon District 
* One of my favorite things for my wife and I to do is grab a picnic lunch or dinner and walk, bike, or drive along the George Washington Memorial Parkway to find one of the many perfect spots overlooking the Potomac River and George Washington's Mount Vernon.
* Another great ride, walk, or jog option is the Gerry Connolly Cross County Trail, which runs 40 miles and connects the entire county from Great Falls Park to Occoquan Regional Park. At Occoquan Regional Park, you can find our country's only national monument to the women's suffrage movement.
* The Turning Point Suffragist Memorial is dedicated to the millions of little-known women who engaged in the suffragist movement primarily from 1848 through the passage of the 19th Amendment in 1920, which allowed most women to vote. Nearby, the Cross County Trail leads you to the Lucy Burns Museum at the Workhouse Arts Center, which tells the story of the suffragists imprisoned at Lorton Prison and the prison's history.
* George Washington's Distillery and Gristmill is another often overlooked gem in our community. Few know that George Washington constructed a gristmill at his Dogue Run Farm in 1770–1771. In 1791, he upgraded his operation by installing milling improvements. In its day, the gristmill could produce 5,000 to 8,000 pounds of flour and cornmeal daily. Today, you can visit the working mill to see the water wheel turn as it grinds grain and the working reconstruction of the distillery that still makes George's whiskey. For more about the hidden gems of Mount Vernon, visit Potomac Banks: https://www.fxva.com/southcounty.
Visit our website, www.fairfaxcounty.gov/mountvernon, to sign up for our newsletter, or follow us on Facebook and Twitter to learn about the myriad district projects, important topics, area activities, and upcoming events. More information about the Mount Vernon District can be found in our Newcomer Guide on our website's "About Us" page.
John W. Foust, Dranesville District
* MPAartfest: On Oct. 1, 2023, the McLean Project for the Arts converts McLean Central Park into a free, one-day, seven-hour festival of the arts. Vendor tents display the works of numerous juried artists, complemented by exhibitions of children's and seniors' artwork, an Open Studio demonstration, and performances by local musicians. McLean Central Park, 1468 Dolley Madison Blvd., McLean
* Colvin Run Mill Historic Site offers visitors a chance to step back in time. There are tours of the restored mill, which was built around 1811. A general store offers stone-ground cornmeal, wheat flour, grits, "penny candy," snacks, and drinks. Trails are available for quiet walks. Live music, craft demonstrations, ice cream making, and seasonal activities are offered from February through December. 10017 Colvin Run, Great Falls
* Runnymede Park: The Town of Herndon owns and maintains this 58-acre park. It is the site for many nature-related events, such as the annual NatureFest, the Spring Native Plant Sale, and the Fall Native Plant Sale. The park is near the Sugarland Run Stream and attracts over 100 bird species, deer, foxes, and other wildlife. Guided walks are offered to highlight the wildlife on the trails. Two park shelters are available for rent. 196 Herndon Parkway, Herndon
* The McLean Community Center sponsors McLean Day on the third Saturday in May. The festival features live entertainment, carnival rides, exhibitions, and delicious foods for visitors of all ages. The event also includes booths where artisans, local businesses, civic organizations, nonprofit groups, and local officials showcase their wares. Lewinsville Park, 1659 Chain Bridge Road, McLean
* Herndon Festival, held in late May, offers something for the whole family. The festival features two entertainment stages, 10K and 5K races, carnival rides, hands-on arts and activities, food vendors, fireworks, and more. Enjoy four days of fun-filled activities and entertainment. 200 Spring Street, Herndon 
* Great Falls Freedom Memorial: This was created in 2004 to honor all who have served our country. The Freedom Memorial hosts annual ceremonies on Memorial Day, Sept. 11, and Veterans' Day, as well as a 5K race on July 4. It is a special place to pay respects to and remember those who have served and sacrificed for our country. 9830 Georgetown Pike in Great Falls (behind the Great Falls Library)
* Herndon Friday Night Live! Concerts are held on the Herndon Town Green on Friday evenings in the summer. Concerts are free and feature popular local and regional acts. Most featured bands play rock and roll covers from classic to modern rock, but country and original music are also included for good measure. Herndon Town Green, 777 Lynn Street, Herndon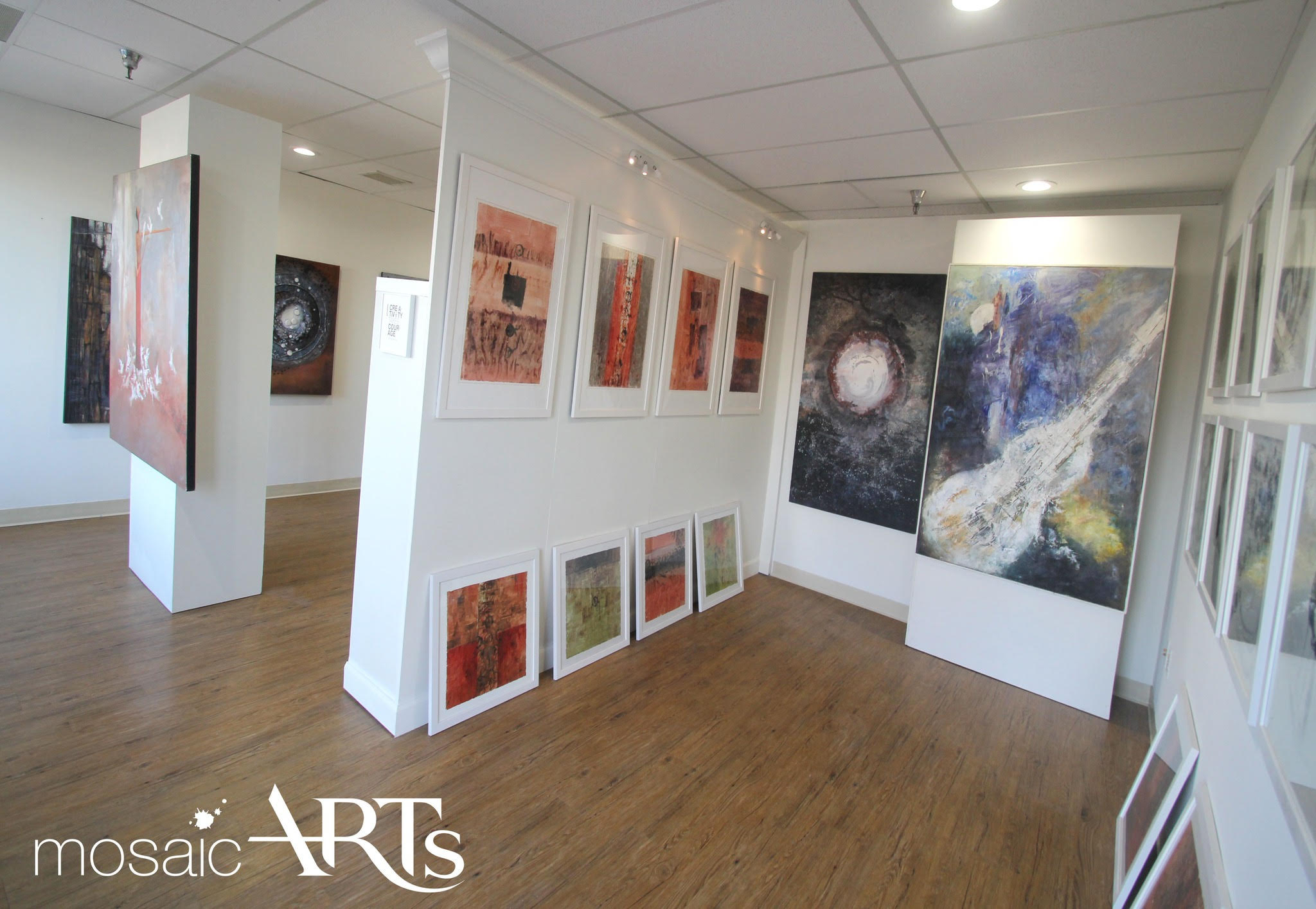 Dalia A. Palchik, Providence District 
* Lynh and Van Nguyen, sisters, and artists, founded MosaicARTs Gallery in Merrifield. MosaicARTs holds monthly art exhibitions from local and national artists in their gallery and virtually on their website. In addition, they also offer art classes and happy, creative hours that encourage individuals to explore their creative side. Learn more: Home: Mosaic Arts Site.
* Oakton Community Park, located at 2841 Hunter Mill Road, provides a variety of individual and organized recreation activities. While the park is maintained by the Fairfax County Park Authority (FCPA), the Greater Oakton Community Association works with FCPA to maintain the woods, establish a meadow, and improve the historic schoolhouse so it can serve as a place of community gathering.
* The Perch, also known as a "park in the sky," is located on the eleventh floor of Capital One Hall in Tysons. Guests can enjoy fresh air and amazing views while strolling along the park, watching live performances, playing lawn games or mini golf at Perch Putt, or sipping craft beer from Starr Hill Biergarten. The Perch is built for fun for all ages! Learn more: The Perch at Capital One Center.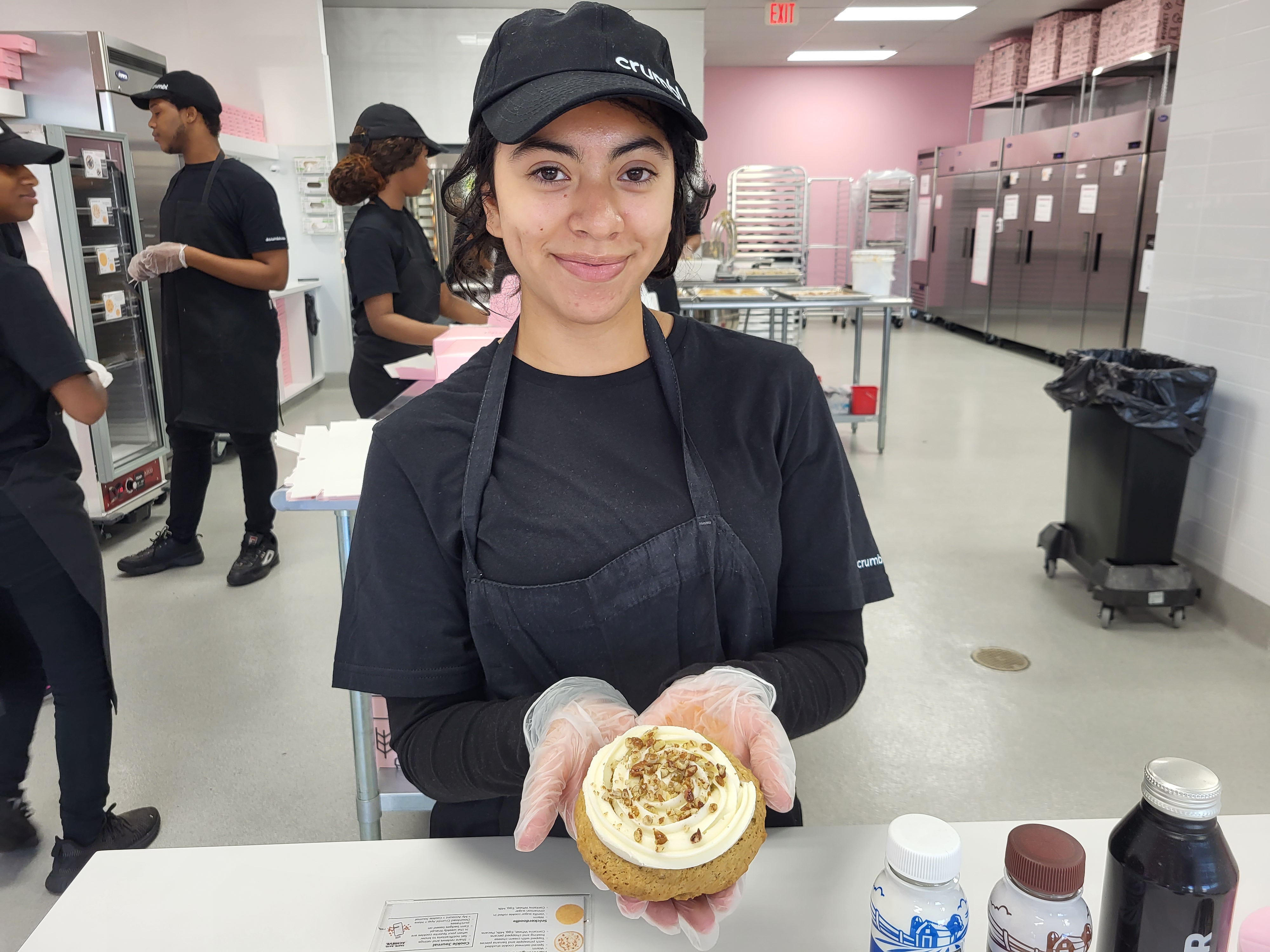 Rodney L. Lusk, Franconia District
* Crumbl Cookies' ribbon cutting with franchise co-owner Joel Frary. (Deenie Frary is not in the photo.) My favorites so far are Oreos and Snickerdoodles. I was honored to attend their ribbon cutting in Kingstowne and talk with the franchise owners, Deenie and Joel Frary."
* I really enjoy Della J's Delectables southern home cooking on Richmond Highway. I have a bit of a sweet tooth, and my favorites are their peach cobbler and key lime cake. This African American-owned business is a real treat!
* Coming Soon: I wanted to share some exciting things that are happening in Franconia District. We have amazing new retail stores opening soon in Springfield Plaza, including Whole Foods in the fall of 2023 and The Container Store in the spring of 2024. In addition, there are two new restaurants coming to Festival at Manchester Lakes, Firebirds and First Watch, and the timeline is TBD.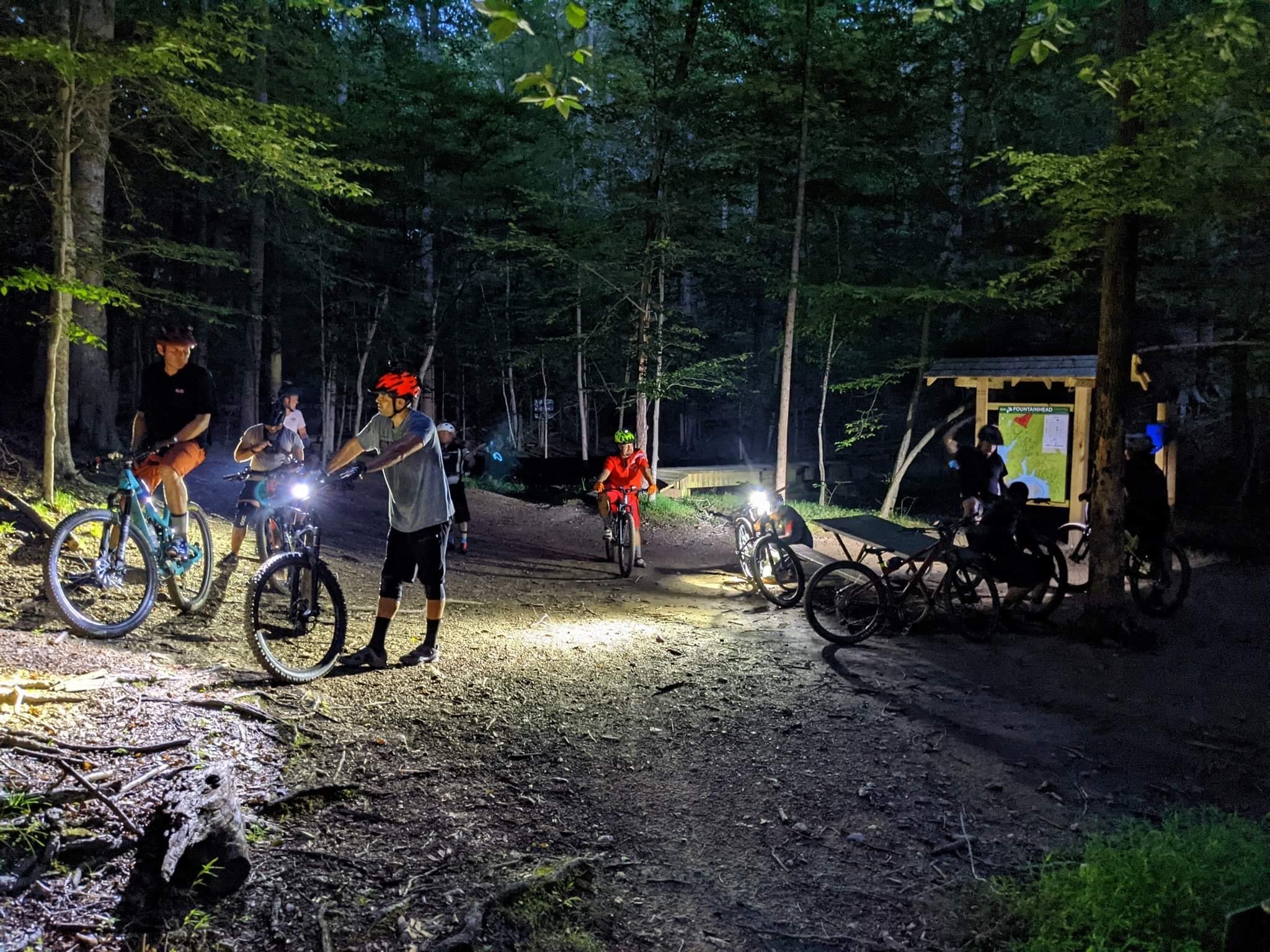 Pat Herrity, Springfield District
Fountainhead Regional Park
* In the Springfield district, we have amazing parks like the popular and nationally ranked Burke Lake Park, which has always been a gem. Not far from Burke Lake Park is the lesser-known but equally beautiful Fountainhead Park, which boasts incredible mountain bike trails, launching and rentals for boats, kayaks, and canoes, and plenty of spots for fishing and picnicking.
* Go Ape Zipline & Adventure Park is an outdoor adventure the whole family can share. Located by the South Run Rec Center, at the Go Ape Treetop Adventure experience, you can take on suspended obstacles, explore the trees from a new perspective, and fly around on multiple ziplines from exciting heights. Their sole mission is to "inspire everyone to live life adventurously." It's great for family entertainment, company team building exercises, and recreational parties. 
* South Run Rec Center has what all other gyms have, but so much more. Not only does it feature a two-story fitness center with a heated indoor pool and poolside spa, but the surrounding park offers soccer and baseball/softball fields, two tennis courts, two outdoor basketball courts, a field house with an athletic turf playing surface, accessible playgrounds, and an off-leash dog area. The playground has canopies for shade in the summer, with two separate playgrounds for older and younger kids. It is also a great parking spot for the many beautiful hiking trails that surround the park.

The 31st Centreville Day celebration is on Saturday, Oct. 14. This fun-for-the-family event looks into Centreville's long history and brings Centreville's diverse and vibrant community together for a bright look into the present. Food, music, and local artisans round out a great time spent in Centreville's historic district.
* Ellanor C. Lawrence Park is a large park with 650 acres of land and a history that spans 8,000 years. The park features the Walney visitor's center, with live insects, plenty of hands-on activities for the kids, and the historic Cabell's Mill. Furthermore, the Sully Woodlands Stewardship Education Center is slated to open in the late fall. The center will become one of two "living buildings" in Virginia, operating pollution-free. Inside the center, you can enhance your knowledge in the STEAM learning area. Join us at Cabell's Mill on Saturday, Oct. 7, for Parktoberfest, a community party underneath the trees. This year's Parktoberfest will feature live music, crafts from local artisans, and great food!
* The new Sully Community Center held its ribbon-cutting and grand opening on Sept. 17, 2022. To celebrate its first anniversary, the Sully Community Center is hosting an event on Saturday, Sept. 30, open to the public. The event will feature an open house at the Sully Community Center, activities for children, food, music, demonstrations, and fun for the whole family. The center holds weekly classes for seniors and technology workshops for teenagers. The facility offers new basketball and pickleball courts and hosts an in-house SACC program. Partnering with Healthworks, a community health wing adorns the Community Center's west wing, offering county residents primary care services. To better access the Community Center, I worked with Fairfax County Department of Transportation staff to establish the Fairfax Connector 901 route. This north-south bus route serves Centreville, Chantilly and Herndon and offers stops close to the Community Center.
If you need any help with county services, please feel welcome to contact my office anytime via email at sully@fairfaxcounty.gov or by phone at 703-814-7100. We have two community rooms available at the Sully Governmental Center for free use by Fairfax County residents. You can reserve our community rooms and sign up for our weekly e-newsletter online at www.fairfaxcounty.gov/sully.